Ward Bros Ltd Receive Prestigious Haulier Award
Posted on July 31, 2015 by Ward Bros
Since 1986 we have strived to offer a first class service to our valued customers. Operating throughout the North East, we have assisted business owners through our transportation, warehousing and haulage service. After we were honoured by Asda with the 2013 Container Carrier of the Year award our dedication to continuing on our journey to provide a trustworthy service further increased.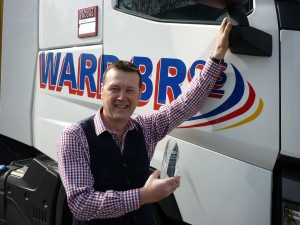 We are ecstatic to announce that Asda has further honoured us this year by choosing us for the prestigious UK Haulier of the Year award. We were eligible for the award due to the fact that:
99.87% of our deliveries were completed by the agreed date.
99.13% of our deliveries were on time.
We averaged 150 full loads per week throughout the year.
We thank our brilliant team for helping us achieve such an esteemed award; if it weren't for our dedicated employees working together to the highest standards, it would not be possible for us to achieve these fantastic results.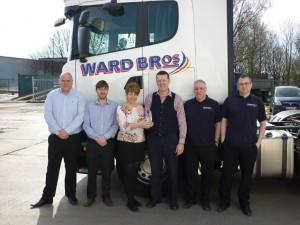 M
More focused than ever in providing an innovative service that is customer-focused and dedicated to equipping business owners with everything they need to see their own business prosper, we are excited for what the future holds for us, our customers and our team.